Fitness can take many forms, depending on the individual. LifeStyle's for Health is here to help make sure your approach to personal fitness is customized and tailored to your goals. To that end, we offer different types of classes, focused on aerobic training and low-impact movements.
All of our classes are designed to be restorative to the body and generally safe for most individuals. We address back issues, balance, strength, gait training, nutrition, and overall functional body movement. We also have a physical therapist on staff to ensure the right programs and workouts are being administered to those with special needs.
Cycling Classes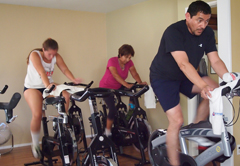 Monday and Wednesday at 5:30pm, $15
Our cycling class in Glendale, CA is a low-impact cardio class, combining heart rate training with fast-paced music. This class is suitable for all fitness levels! Classes are modified to accommodate all levels of experience. Expect to gain top cardio fitness, become stronger in the abs, hips and legs, while limiting impact on the joints.
Chair Pilates Classes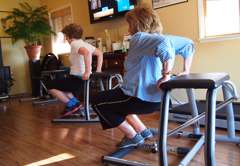 Tuesday and Thursday at 4pm, $20/class or prepay $120/8 classes
Our chair Pilates classes in Glendale, CA combine balance, strength training and core conditioning with mind/body awareness in a small group fitness environment. The Pilates Fitness Chair provides an open frame that is stable, accommodating different body types. Chair Pilates classes compliment other fitness activities. Expect to:
Improve balance
Expand your body's range of motion
Increase flexibility & function
Tone all muscle groups in the body
Personal Training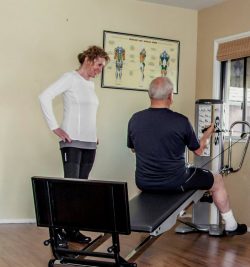 In addition to personalized fitness plans and general classes, we also offer an a la carté selection of personal training options for motivated individuals. Our options include:
30-minute session: $50
(8) 30-minute sessions: $360 ($45/session) (2 sessions per week)
1-hour session: $95
(8) 1-hour sessions: $680 ($85/session) (2 sessions per week)
Buddy training (you and a friend): $95/hour
(8) Buddy training sessions: $640 ($80/session) (2 sessions per week)
(6) Whole-body vibration sessions (15 minutes): $90 (2 sessions per week)
For more information about the individualized personal training options we offer or to inquire about pricing, please contact us today by calling 818-243-9586.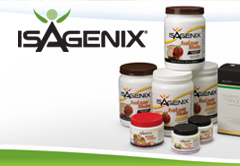 Buy Isagenix
To buy Isagenix products at a special price from LifeStyles for Health, please contact Cindy at 818-243-9586.